Need help? Call 1-800-KAP-TEST
What's Included
---

Expert Instruction
20 hours of self-scheduled video lessons covering every test topic, delivered by Kaplan's top teachers.

Practice Tests
2 exams with score analysis to identify areas for improvement and target your prep.

Practice Questions
170 practice questions accessible on-the-go via mobile device.

Personalized Plan
Kaplan's customized PSAT study guide helps you target your areas for improvement and boost your score.

Course Materials
Kaplan's acclaimed prep book to supplement your study and access to Kaplan's online practice questions accessible on our mobile app.
Expert Instruction
Watch Kaplan's top teachers walk you through the strategies and concepts you need to tackle every topic on the PSAT.
Personalized Plan
Focus your prep where you need it. You'll receive a customized plan targeting your areas of weakness. Then you and your parents can track your improvements via Kaplan's progress reports and homework tracking.
Course Materials
Every student learns differently, so we'll give you the full complement of prep materials to help boost your studies. You'll receive a book to supplement your online practice questions.

THE KAPLAN METHOD
Tackle the PSAT like a pro
---
It's not just about knowing what's on the test; it's about knowing how to take the test. Our video lessons will help you identify and excel at the question types most common on the exam, and they'll share the proven strategies that will help you tackle the PSAT like a pro.
Score Raising Strategies
Kaplan's proven strategies help you manage the exam effectively. You will gain confidence in knowing what to expect on the exam and knowing how to tackle questions quickly and accurately.
Time Management
The PSAT is all about pacing. Our instructors will teach you how to stay ahead of the clock – without getting careless. On the PSAT, there's no penalty for wrong answers; you'll learn when to spend time on a question and when to guess and move on.
Focused Practice
The only way to improve is to practice. With guided study plans, thousands of practice questions and full-length simulated exams, you will be fully prepared to achieve your target score on test day.
OUR INSTRUCTORS
Meet the Prep Squad
We know that amazing teaching is about more than knowing the material. Our teachers are committed, captivating instructors who work with students to find their best path to success.
Get to know some of our instructors.
Only the best
Fewer than 1 out of 10 candidates qualify to teach for us, and every one of our teachers scored above the 90th percentile on the PSAT. That makes Kaplan more selective than many top universities.
Our video lessons feature our TOP teaching talent, so you're learning from our all-star teaching team, every day, in your own way.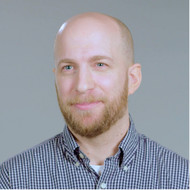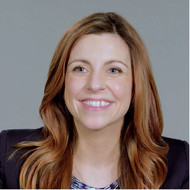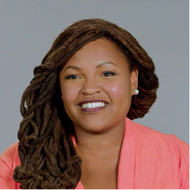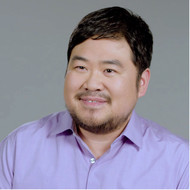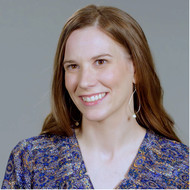 SESSION OVERVIEW
What to expect
---
Here's a look at the topics covered over 50 hours of self-scheduled video lessons. Each session builds off the next, and the included practice tests are sure to help you feel calm and confident come test day.
Diagnostic Practice Test
The best way to get familiar with the test is to take a practice test. Have your practice test book, pencils, and a graphing or scientific calculator at hand as you follow along with our proctoring video, then use Kaplan's Mobile scoring tool to receive your score instantly. You can also opt to take an electronic version of the test online.
After submitting your answers, sign on to kaptest.com/login to receive feedback on your strengths and weaknesses and customized recommendations to help you personalize your online study plan.
Introduction to the SAT, the Kaplan Method for Math, Linear Equations, Systems of Equations, Rates, Ratios, Proportions, Percentages, Exponents, Radicals, Polynomials, Rational Expressions and Equations, Functions
This extensive series of videos covers the highest yield topics in PSAT math, equipping you to succeed on the Math Test. You'll begin by learning the Kaplan Method for Math, the surefire strategy that you can use to conquer any math question. At first, you'll be shown how to apply it to linear equations, but in subsequent videos you'll see additional applications, from systems of equations to rates and ratios, from exponents and radicals to functions.
After completing these lessons and practicing, you'll be ready to tackle any of the math questions you face on Test Day with skill and confidence.
The Kaplan Method for Reading Comprehension, Reading Test Passage Types, Reading Test Question Types
These video lessons will empower you to get a higher score on the PSAT Reading Test. You'll start with the Kaplan Method for Reading Comprehension, enabling you to read passages critically, construct effective passage maps, and answer any passage's questions correctly and efficiently. You'll also learn how to tackle each of the passage types you'll encounter on Test Day: Literature, Science, and History and Social Studies.
The other lessons in this series will introduce you to some of the highest yield Reading question types, from Global questions that ask about the passage as a whole to Command of Evidence questions that require you to find passage support, from Connections questions that concern the relationships between ideas in a passage to Vocab-in-Context questions that address an author's intended meaning.
The Kaplan Method for Writing & Language, the Kaplan Method for Infographics, Organization, Sentence Structure
In this series of videos, you'll learn proven strategies and tips for dominating the PSAT Writing & Language Test. First, you'll be introduced to the Kaplan Method for Writing & Language, giving you a systematic approach for tackling any Writing & Language question, and the Kaplan Method for Infographics, a strategy that will aid you with the informational graphics you'll find on every section of the PSAT. In subsequent lessons, you'll learn how to apply the Kaplan Methods to a variety of questions, including those that deal with Organization and Sentence Structure.
By the end of these lessons, you'll be ready to handle anything that you might encounter on Test Day with confidence. You'll be better equipped to do your best and earn a higher score on the PSAT. Good luck!
Ready to prep?
Sign up for a PSAT Self-Paced course
$299
GET MORE PREP
Prep is not one-size-fits-all

MATH FOUNDATIONS 
Need a little extra support to succeed in the math section of college entrance tests? Math Foundations is the perfect supplement for your PSAT prep.
Learn More

LOOKING FOR MORE STRUCTURE FOR YOUR PREP?
Learn in a structured classroom setting taught by an expert, Kaplan-trained instructor.
Learn More

WANT 1-ON-1 TIME WITH A TUTOR?
Our certified tutors can help you reach your score goals with one-on-one instruction and personalized support at home or online.
Learn More