ISEE® High School Admissions Books
Kaplan's comprehensive test prep books are a great starting point and study resource while you're preparing for the ISEE.
Strategies, practice, and review
In addition to full-length practice tests, our test prep books include content reviews for each section of the tests and offer some of our best test-taking strategies and tips.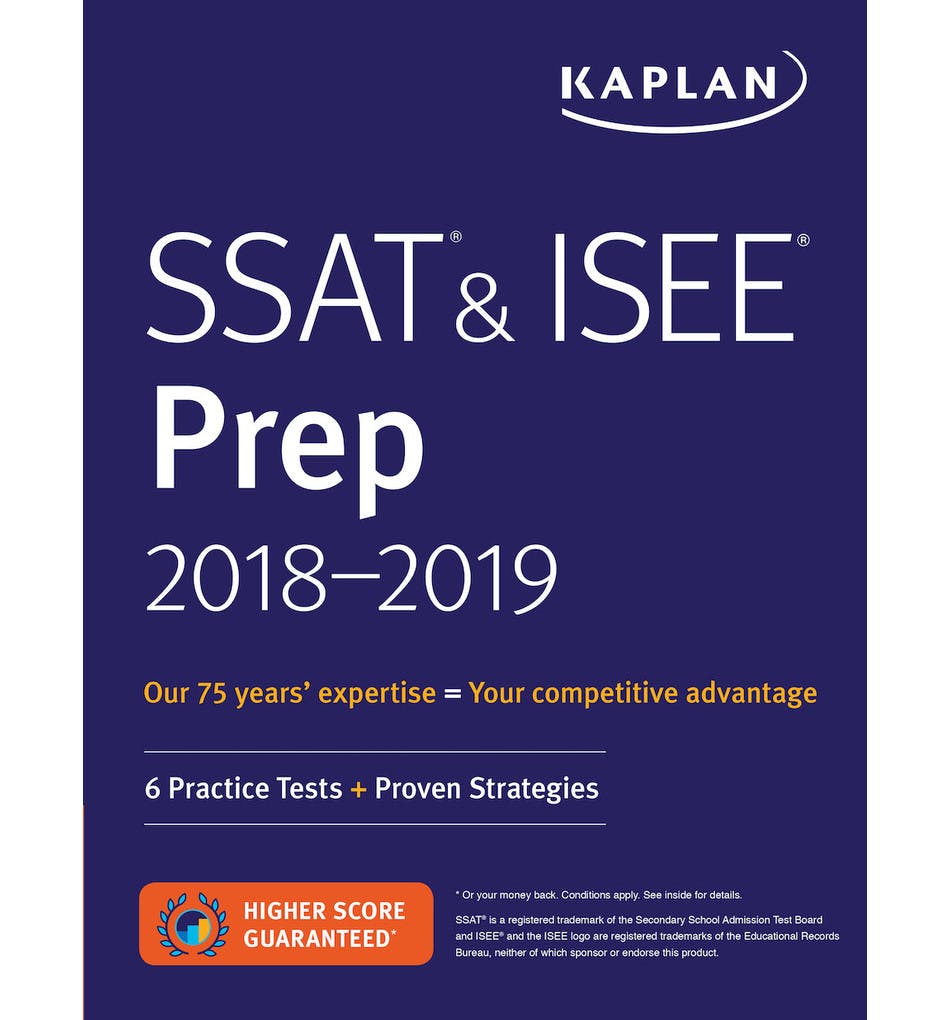 SSAT & ISEE Prep 2018-2019
By Kaplan Test Prep
SSAT & ISEE Prep 2018-2019 provides the perfect mix of strategy and review for students looking to ace these important private and independent school admissions exams. With six practice tests, focused content review, and expert advice, this comprehensive guide provides students with all the resources they need to be prepared on Test Day.
Buy on Amazon
Explore More of Kaplan's Books
Self-Paced
Prep at your own pace, anytime, anywhere with on demand lessons that include proctored test-taking simulation.